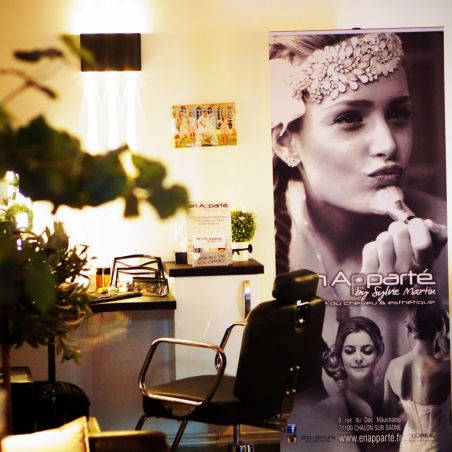 EN APPARTÉ : we love to receive our customers
After 15 years at the head of the AIR STYLIST salon, in downtown CHALON SUR SAÔNE, Sylvie falls under the spell of the former Limonaderie "Vittaut Genonville".

The project takes shape...
The concept "EN APPARTÉ by Sylvie Martin" opens its doors on February 19th 2013 and then completely renews the traditional approach of the hairdresser salon!
An immaculate decoration, a soft light, cosy spaces make of this special place a haven of peace where self-care becomes obvious in a pampering and soothing spirit.
Bath/massage/scalp care SPACE, guaranteeing privacy and well-being.
Color BAR for better professional transparency and a promotion of technical work where color and highlights can freely speak.
Space dedicated to hair care with SHU UEMURA art of hair.
Comfortable aesthetic cabins for a peaceful "let go"!
Private space for theme nights: hen parties, girl's birthday, corporate events.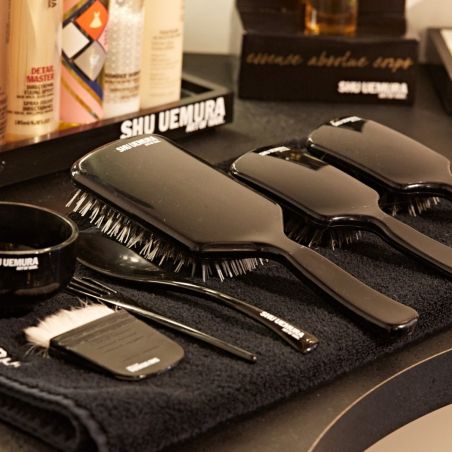 HAIR STYLING SPACE
There is a place in Chalon sur Saone where hair exudes health or aesthetics rhymes with cocooning.
The hairstyling space "En Apparté" means refinement, pleasure to entertain, qualitative customed services, attentive and caring know-how.
"En Apparté" ensures magical and unique hairstyling, relaxation and beauty breaks where refinement rhymes with taste: celebrate privately girls' birthdays, bachelorette parties, exceptional evenings between friends... Or discover Shu Uemura ceremonies with Simon or nails services with Camille at the color bar.
"En Apparté", a place dedicated to beauty where you will feel like home and enjoy your hair and beauty appointment!
Nos prestations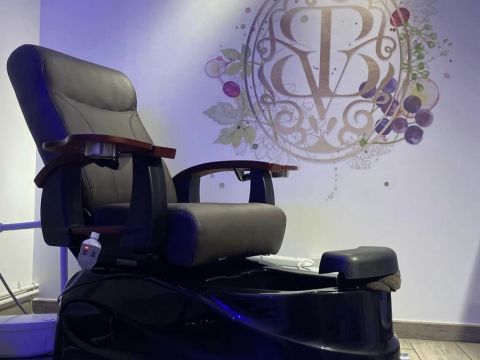 AESTHETIC SPACE
A space dedicated to relaxation and well-being, where self-care becomes obvious. Made-to-measure and care beauty services with Vinesime - Nu Skin - MAC - Shu Uemura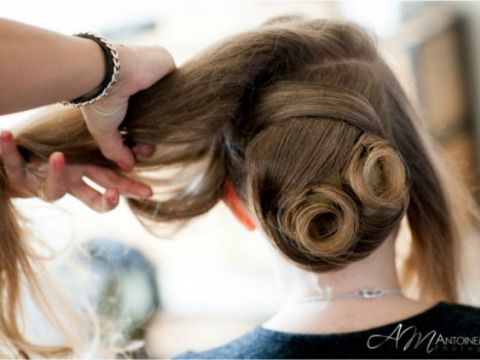 Buns
A perfect mastery of buns so that trend always means elegance!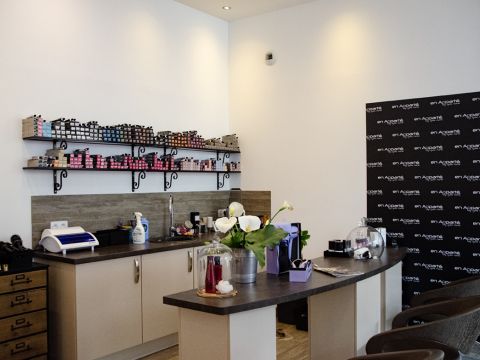 Color bar
An team expert in customed coloring, faithful to the brand l'Oréal Professional, shaded effects, honey blond, my blond star! Sit and discover a beautiful color palette and the sound recommendations provided to you!
EVENTS
Birthday and girls' parties, bachelorette party or hairstyle and makeup workshops are as many magical and unforgettable moments! Ask for a tailor-made private rental with customed quote.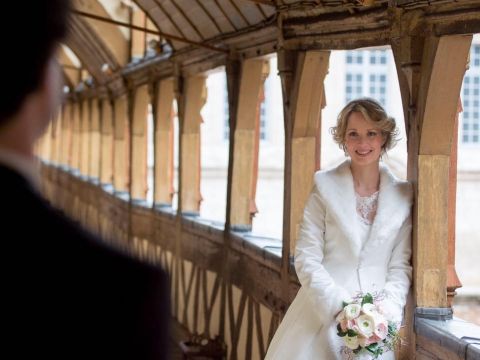 WEDDING ON SITE
The plus of the "En Apparté" concept: Sylvie travels on site and put her professionalism and expertise at the service of high end customers.