WEDDING ON SITE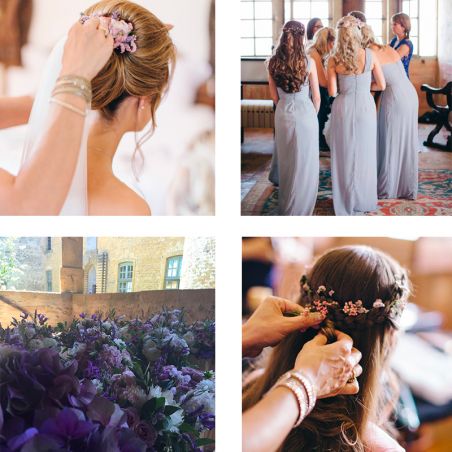 Know-how and high-end service continues on site
For the most beautiful day of your life, Sylvie and her team move through Burgundy for style the hair and make-up of the bride, her bridesmaids, guests and friends !
For several years, Sylvie has had the real pleasure of putting her professionalism and expertise at the service of high end customers in hotels, guesthouses and prestigious castles of our heritage.
The same goes for international customers who chose the busy historical heart of Burgundy for weddings of exception (USA, Germany, Switzerland and England).
Sylvie has been collaborating for several years with « BUBBLES AND COMPANY », a well-known Wedding Planer in Burgundy for his excellence in the achievement of prestigious French and international weddings.